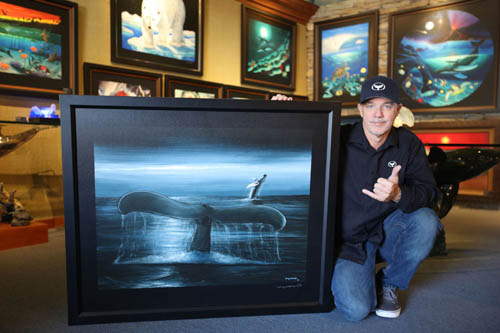 WYLAND Giclee Prints
Giclee prints by Wyland fall between a serigraph and a lithograph in both quality and economy. The term "giclee," originating from the French language, translates to "to spotter." These prints are created using inkjet printers equipped with a proprietary ink and ink calibration system, resulting in prints with a near-continuous tonal range, creating unquestionably high-quality prints. Wyland's preferred printing surfaces are canvas and watercolor paper, which are the most favored choices for this printing method. In contrast to traditional printmaking techniques that utilize pigments, giclee prints are produced using dyes that boast up to 30 times greater longevity than their traditional counterparts.
For immediate assistance please call us or use the convenient art inquiry form provided.
305-292-4998


Wyland Gallery Key West
941-388-5331


Wyland Gallery Sarasota