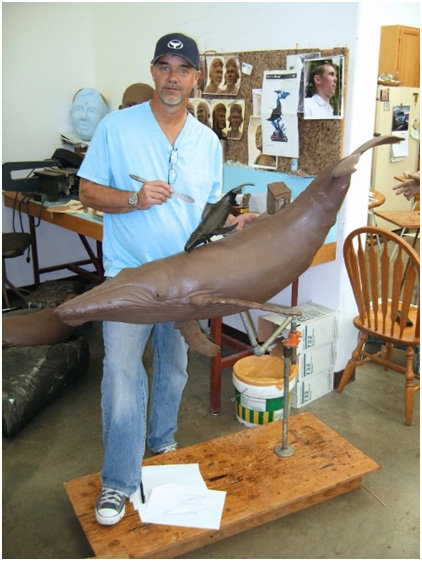 WYLAND Bronze Sculpture Tables
Wyland brings to life some of the world's most unique marine-life using the natural spontaneity of sculpture.  The realistic effects of bronze tables are created using a lost wax process that summons energy and motion to his original sculpture designs, dolphins, whales, sea turtles, and other amazing sea life.  The effect is fluid, colorful, and indisputably Wyland. These are Very Collectible Limited Editions, each one created when ordered by you!
Wyland and his Team of 12 Master craftsmen will take 5-6 months to produce!
Please contact the gallery for more detailed photographs and different angles of the sculptures featured below.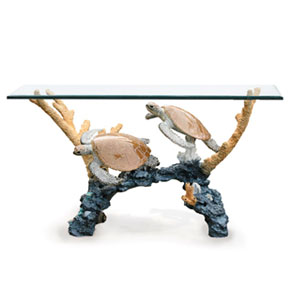 Turtle Arch Entry Table
48" x 16" x 31"
Limited Edition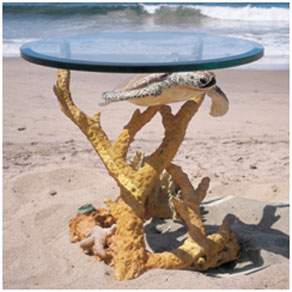 Turtle End Table
22″ x 17″ x 21″
Limited Edition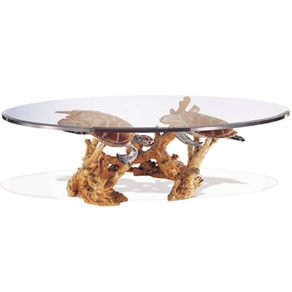 Turtle Reef Coffee Table
36" x 32" x 18′
Limited Edition
For immediate assistance please call us or use the convenient art inquiry form provided.
305-292-4998


Wyland Gallery Key West
941-388-5331


Wyland Gallery Sarasota