Oryan
Born to Welsh parents in an area of Southern California nestled between the glittering beaches and the rugged coastal mountains. Inspiration surrounded Oryan in the form of color, light and nature's harmony.  Artistic support came from his grandfather, John, a respected pattern maker.  His paternal grandfather quickly recognized Oryan's innate creativity and opened his workshop to Oryan's imagination with an endless supply of support, practical guidance and access to materials.  It was these hours spent with his grandfather that Oryan began his life-long path of self-discovery to become the established, self-taught artist he is today. Continue reading biography below.
Browse ORYAN's Artwork Gallery by clicking on the first image.
The gallery features samples of original artworks which are always selling fast.
Use our convenient contact form to inquire about ORYAN's artworks.
For immediate assistance please call us at…
305-292-4998


Wyland Gallery Key West
941-388-5331


Wyland Gallery Sarasota
Oryan
In 2006, Oryan introduced to the public a painting style he calls "Liquid Fusion".  This technique requires a lengthy process of separating the various pigments of the paint from the base medium.   Once this division of the elements is carefully manipulated, Oryan further orchestrates the ingredients of the paints into an organic dance of cohesion and dissolution; much like magnets alternately attract and repel each other. This battle of color and substance can be coaxed multi-directionally and through various layers.  Because of the volatility of the components, Oryan cannot stop once a particular layer of the painting is started, making each stage of creation an uninterrupted experience of artistic focus.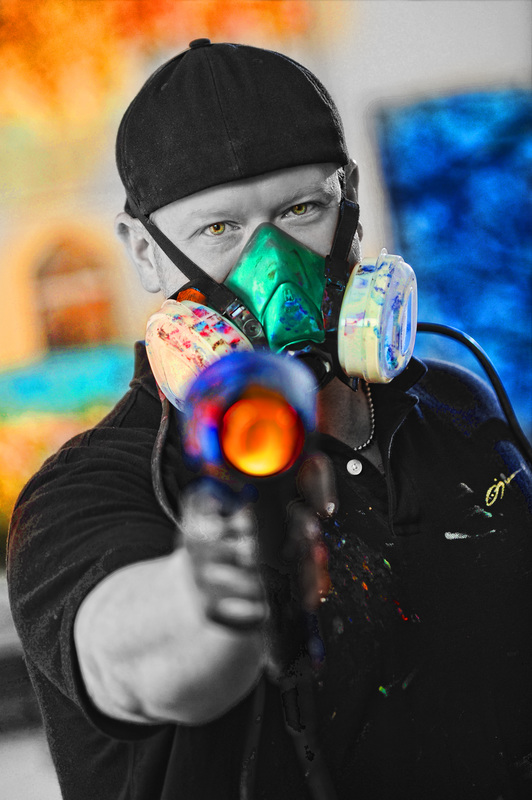 This "Liquid Fusion" technique grew into a multi-level experience in 2010 as Oryan combined his paintings with live runway models, giving his artwork life and movement.  These extraordinary events rapidly gained popularity and brought Oryan's unique works to high profile events such as a one-man show for "Fashion Week" in NYC, charity shows for Susan G. Koman and Rodney Strong Vineyards.
Today, Oryan's stylistic invention has evolved into even deeper layers of skill and beauty. Using primarily the natural world as inspiration, Oryan's artwork is often said to convey an indescribable quality of "vitality", "enchantment" or "magic".   His artwork has come to truly stand out against a crowded stage of artistic talent as the journey he began in 2006 has successfully developed into a revolutionary use of paints and pigments. It is extremely rare that an artist invents an entirely new way to convey their inner vision onto canvas.  But Oryan has managed to forge an exceptional technique that others are now trying to emulate and decipher.  This is just one of the reasons that Avant Arts, Inc. has decided to embrace Oryan's talent and represent his career.  It is not only what he has accomplished so far that Avant Arts, Inc. is supporting, but the supreme belief that Oryan will continue evolve as an artist who manages to balance attraction with artistic exploration.
At this time, his magnificent collection of paintings is comprised of only original works and is limited to a small number of select galleries, though demand is on the verge of expanding his range.  Collect his work with supreme confidence that you are adding a one of a kind original to your art collection; a painting that was composed entirely and painstakingly by the artist through a long process of planning and spontaneous creativity.