Clarita Brinkerhoff
Clarita Brinkerhoff presents unique and elegant simplicity in her sculptures, allowing one to fully appreciate the reflective qualities of extraordinary materials. The sculptures are works of sophisticated design and craftsmanship that are intricately intertwined with the artist lifestyle and philosophy.
(Please read bio and view videos below.)
Browse Clarita Brinkerhoff's Sculptures
by clicking on the first image below.


Please use our convenient contact form to inquire about her art
and current inventory of Clarita Brinkerhoff sculptures.
Browse Clarita Brinkerhoff's Sculptures by clicking on the first image below. Please use our convenient contact form to inquire about her art and current inventory of Clarita Brinkerhoff sculptures.
For immediate assistance please call us at…
305-292-4998


Wyland Gallery Key West
941-388-5331


Wyland Gallery Sarasota
Clarita Brinkerhoff
Jewelry for the Home
Originally from Medellin Colombia, Clarita and her husband, Jorge Brinkerhoff from Caracas Venezuela, followed in family footsteps by becoming art dealers and collectors. With an appreciation for art as a young adult, Clarita studied architecture and design. After a sculpture class, the budding artist was hooked – hooked on beauty, moved by nature and enthralled by jewelry. It was not long before they had an idea that would skyrocket. They took her love of jewelry, in all its glitz, glamour and sentimental value, and made it for the home.
After several years of trial and error, husband and wife team perfected her art – nature-inspired masterpieces standing 18 to 48 inches tall, made mostly of metal and crystals, up to 55,000 stones in each sculpture. Going through many of the same creation stages as jewelry, these designs are first sculpted in clay, carved and shaped. Then, a wax model is pulled from the clay forms to be corrected and a metal sample is casted as the final step mold.
From there the piece is mapped for the holes to be drilled one by one in many different sizes for the setting of the corresponding crystals. The mold is then cut is many sections and each section requires a final rubber mold, those molds then set on a special spinning wheel melted pewter is injected into the mold and the centrifugal force creates a perfect casting without any imperfections.
The resulting product goes through soldering of all the pieces together, then they are grinded and polished, when in perfect order the piece is copper plated and then a vacuum plating process gives the object its final shine that provides an extremely durable shinning coating, vacuum metalizing is a self-contained process that takes place entirely in the vacuum chamber. This ensures that metal vapors do not get released into the air keeping the process environmentally friendly.
At last the setting of the crystals is a tedious and carefully executed step, working on small sections the right amount of glue is applied on each hole too much will run and ruin the stones that are near, to little the crystal can become loose, then each crystal is set one by one, following the color scheme of the piece to be as close as is in nature, just think of it as painting with crystals.
When we think luxe, Brinkerhoff is in the forefront. With a demand spanning the globe, this artist has created nothing short of a phenomenon with her young company. Founded in 1999, Clarita and Jorge Brinkerhoff have done shows in fashion capitals like Paris, London, Hong Kong, New Delhi and New York City. Her designs are sold in galleries worldwide.
Each Brinkerhoff sculpture come in its own custom case accompanied with its certificate of authenticity.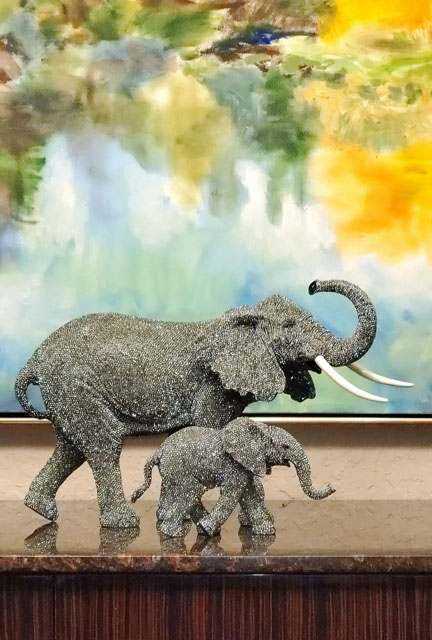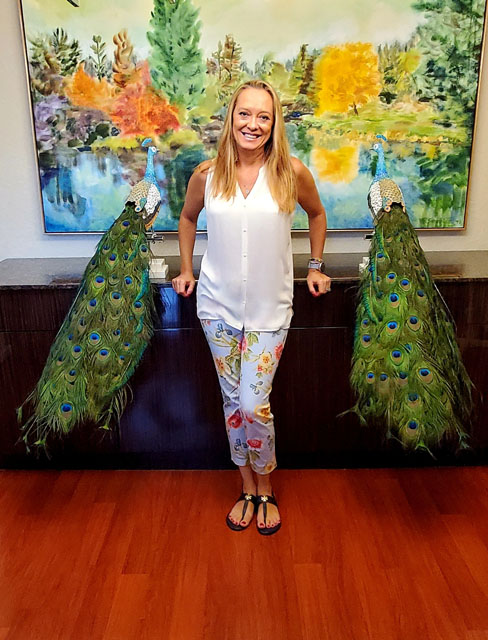 Jewelry for Your Home